Lunch with Ambassador Lee Feinstein, Dean of the IU School of Global and International Studies
Hutton Honors College Great Room
811 E. 7th St

Bloomington,
IN
47405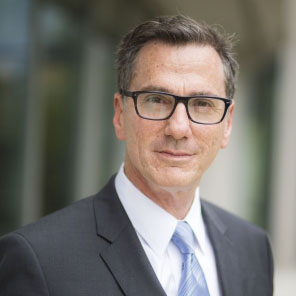 Sign-up required.
Lee Feinstein is founding Dean for the School of Global and International Studies at Indiana University. Prior to joining SGIS, he served as U.S. Ambassador to the Republic of Poland (2009-2012). Before that he was a senior fellow and deputy director of studies at the Council on Foreign Relations, specializing in U.S. foreign policy, international institutions and national security affairs. He served on the Presidential Transition Team for President Obama and as Principal Deputy Director and member of the Policy Planning Staff at the Department of State from 1994-2001. Feinstein serves on multiple boards, including the board of the U.S. Holocaust Memorial Museum, a presidentially appointed position, as well as the Council on Foreign Relations, the Board of the Kosciusko Foundation, the Advisory Council of the Indiana University Center for Global Health, and on the Indiana Advisory Committee of the U.S. Global Leadership Coalition. Ambassador Feinstein is a renown legal expert on political mass-atrocities, and he is the author, amongst many other publications, of Means to an End: U.S. Interest and the International Criminal Court (with Tod Lindberg).
Join us in a conversation with Dean Feinstein that will address initiatives that SGIS is undertaking, his views on current international affairs, and other issues of interest to you.
The Hutton Honors College's series, "Lunch with a Dean", is designed to showcase the wealth of programs and academic opportunities that IU Bloomington has to offer, at the undergraduate and graduate level. Deans from across the campus will share information and answer questions about their respective schools and how those schools are addressing issues in our world today.