Ethics for Breakfast: The Ethics of Grading
Hutton Honors College Great Room
811 E. 7th St

Bloomington,
IN
47405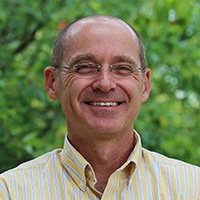 Sign-up required.
What role should grading play in schooling? What should be the purpose of grading at Indiana University? Is "grade inflation" a legitimate concern? Are mandated grade distributions a reasonable way to counteract this dynamic? How should IU navigate the tension between individual grades and an emphasis on peer learning and collaboration? Should students have the right to contest their grades? What should that process entail?
Come for coffee, a croissant, and a discussion led by Rob Kunzman, the Martha Lea and Bill Armstrong Chair for Teacher Education and Professor of Curriculum Studies and Philosophy of Education. His research focuses on the intersection of religion, citizenship, and education. A former K-12 teacher and administrator, he has taught classes at Stanford and IU on moral education and the ethics of teaching; his favorite class to teach, however, is a Hutton Honors College course entitled "What Is a Good Education?"
For the Ethics for Breakfast discussion series for undergraduates, topics are drawn from local events, national and international news, research by IU scholars, and ethics debate competitions. Cases or short readings for each discussion may be distributed in advance, and at each session a facilitator will provide a short summary of the key issues to get the discussion started.