Cybersecurity & Geopolitics - A Conversation with R. David Edelman
Indiana Memorial Union Solarium
900 E. 7th St.

Bloomington,
IN
47405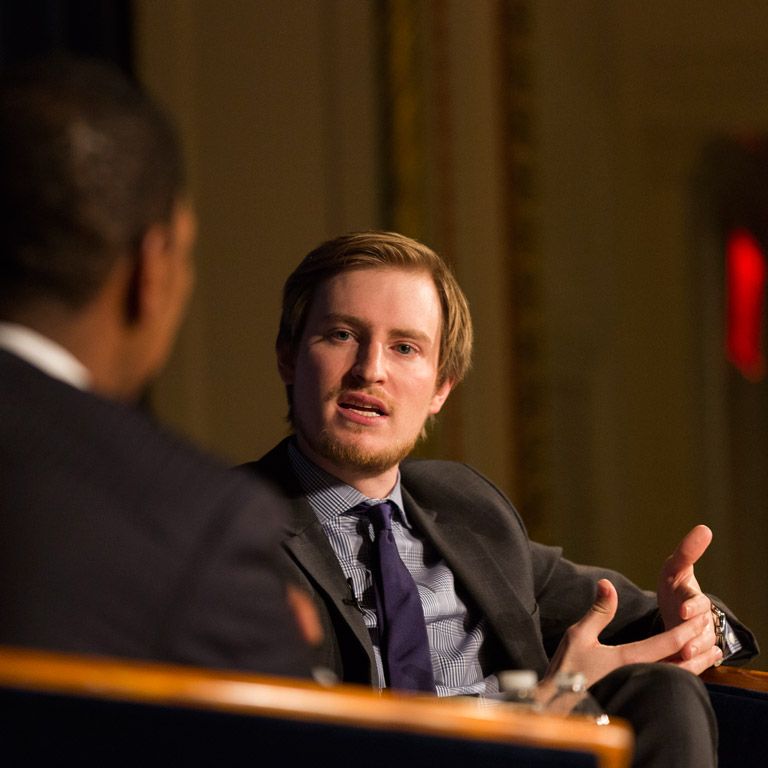 Free and open to the public.
David Edelman, former Technology Adviser to the President during the Obama Administration, has spent a decade as one of the government's foremost voices on how technology is changing our economy, national security, and daily lives. An expert on some of the most pressing challenges facing the world today, his insights have helped shape national and international policy at the highest levels. Sponsored by the Hutton Honors College, this talk is part of the Many Worlds, One Globe series designed to highlight research and creative activities that connect global understanding with individual identity.
In 2017, Edelman joined MIT's Internet Policy Research Initiative as Director of the Project on Technology, Economy, & National Security, an interdisciplinary team of researchers, students, and policymakers addressing the challenges created by technological disruption – from the international concern of cyberattacks to the economic and regulatory consequences of artificial intelligence and autonomous vehicles.
Edelman previously served as former President Obama's White House Technology Adviser, and held three separate appointments to three White House policy councils: the National Economic Council, the National Security Council, and the Office of Science and Technology Policy. He was appointed the first director for International Cyber Policy in 2010 and at the time of his appointment was the youngest-ever Director appointed to the National Security Council.
In these roles, Edelman advised the former President on a range of emerging technologies such as big data, drones, and autonomous vehicles; designed and managed over $15 billion of signature programs focused on technology, education, and economic opportunity; and led the development of and co-authored over a dozen legislative proposals, national strategies, Executive Orders, and Presidential reports.
He was awarded the State Department's Superior Honor Award for his work on intelligence matters, and was twice the recipient of the Meritorious Honor Award for his United Nations negotiations and development of the nation's cyber diplomacy strategy. He was previously named one of Forbes' "30 Under 30" leaders in Law & Policy, and later chosen as a "30 Under 30 All-Star Alumni" — one of only three in the magazine's history — for his ongoing contributions to national policy.