Food Deserts & the Gardening Revolution - A conversation with 'Gangsta Gardener' Ron Finley
Indiana Memorial Union Solarium
900 E. 7th St.

Bloomington,
IN
47405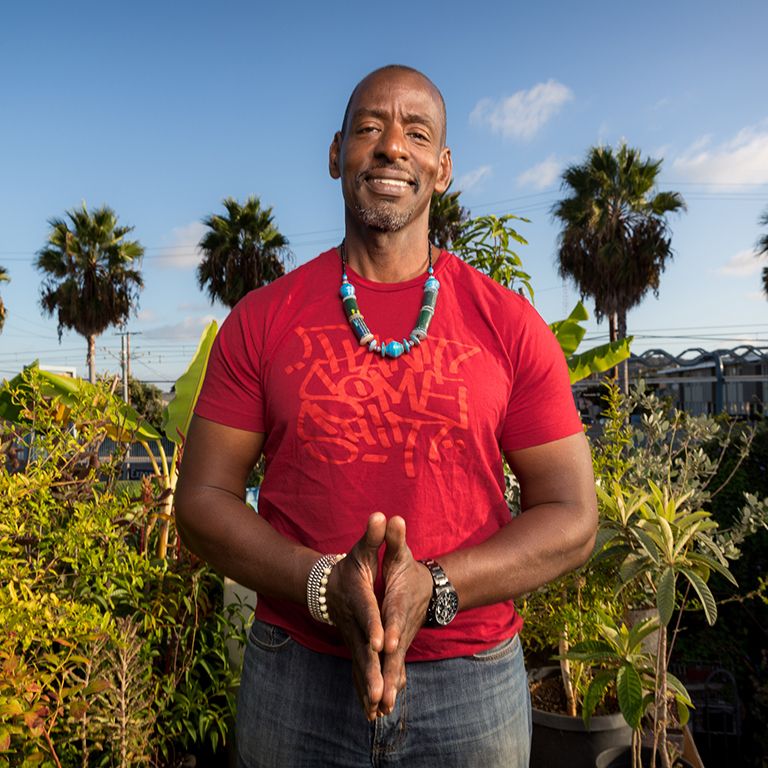 Free and open to the public.
Ron Finley is a creative phenomenon: a gangsta horticulturalist with a strong vision for community gardening and changing culture. Nicknamed the "Gangsta Gardener," Finley planted organic vegetables in the parkway in front of his South Los Angeles home and a revolution began. His belief that gardens build communities has blossomed into a quest to change how we eat. Sponsored by the Hutton Honors College, this talk is part of the Many Worlds, One Globe series designed to highlight research and creative activities that connect global understanding with individual identity.
Having grown up in the South Los Angeles food prison, Finley was familiar with the area's lack of fresh produce. He knew what it was like to drive 45 minutes just to get a fresh tomato. When the city cited him for his plantings in front of his home, Finley started a bureaucratic battle, gathering signatures and working with local officials until city ordinances were altered to include edibles. Finley's goal was simple; bring healthy food to an area where there was none. With donated tools, saplings and seeds, he organized volunteers and led "dig-ins" citywide, planting edible gardens in resident parkways and yards, schools and homeless shelters. Eventually Finley's work earned him an invite to the annual TED conference, and his talk is a testament to his passion for the work. It has been viewed by over three million people to date on YouTube.
Today Finley's mission is changing the composition of the soil in communities around the world through The Ron Finley Project. He envisions a world where gardening is gangsta, where cool kids know their nutrition, and where communities embrace the act of growing.