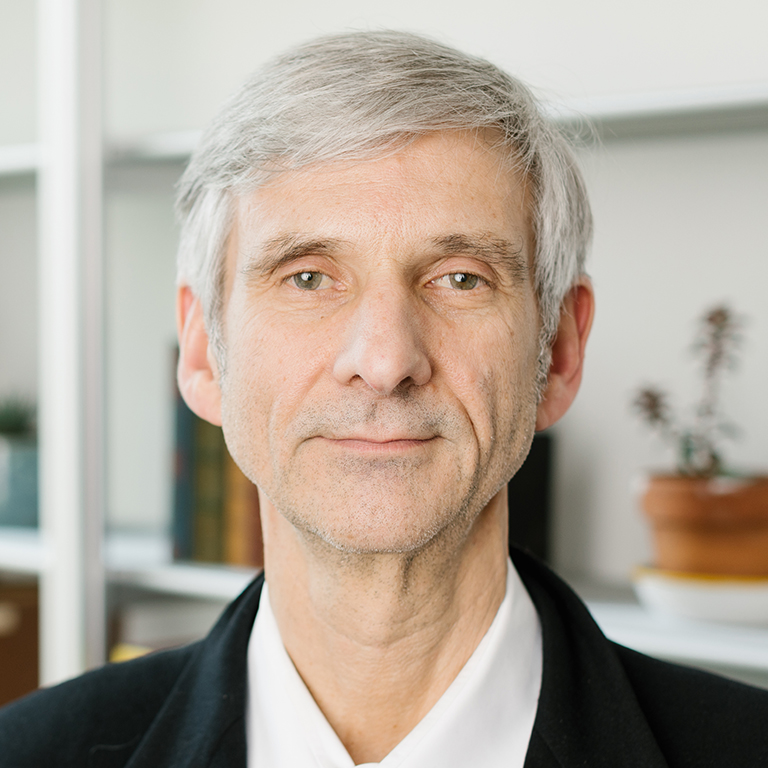 Welcome to the Hutton Honors College (HHC) where interdisciplinary and experimental learning are not only nurtured and encouraged, but fill the entire intellectual space. No other place exists on our magnificent campus that offers a better opportunity to study with some of Indiana University's best scholars, researchers, teachers, and artists.

Andrea Ciccarelli, Dean
Dean's Statement on Inclusiveness
The mission of the Hutton Honors College is to foster interdisciplinary and transcultural learning, as well as international experience. These beliefs are reiterated in our long-term "Many Worlds, One Globe" lecture/workshop series, where we explain that we use the plural, many worlds, because we live in a multifaceted, multicultural, and multilingual world; and because individual drive is a necessary ingredient to achieve success in any field. However, without the respect for different cultures, beliefs, and ways of life, we cannot accomplish any high achievement in life. These inherent beliefs form the texture of the Hutton community - present, past and future - and attest that Hutton, like IU, envisions inclusiveness and diversity as a natural and necessary way to learn, debate, discuss, and exchange ideas, in order to grow as individuals and as a society. One of the ultimate goals of knowledge is, in fact, the elimination of prejudice and hatred, in order to create a stronger, more tolerant, cohesive and just society that includes, treats and represents everybody equally. The Hutton Honors College's academic objectives fully operate within this pedagogical model of dialogue.
Description of the video:
00:04
Hutton Honors students: my name is Andrea Ciccarelli and I'm
00:10
delighted to serve as your Dean.
00:14
This is the first time in many years that I have to welcome you online, but
00:20
please rest assured that my colleagues and I are ready to help you, guide you,
00:26
and explain all the amazing opportunities offered by being a Hutton Honors student.
00:33
First of all, let me state right away that the COVID-19 measures that Indiana
00:40
University and state have taken are in place for the safety of everyone
00:45
on our beautiful campus, but they are in place also to allow you to have
00:51
access to as many campus facilities, amenities, and activities as possible.
00:58
Wearing a face mask during class or in a public closed space or
01:03
respecting social distancing are in fact rules that will allow you to
01:09
enjoy and participate in campus life.
01:12
And in many activities that otherwise given the current
01:16
circumstances would be unfeasible.
01:20
Many of you will take classes online in pairs as well as in a hybrid format.
01:27
But I want you to know that all Hutton classes, even those online will be
01:33
taught in the form of a seminar with class discussions and presentations.
01:38
I know that taking the talk, excuse me.
01:41
I know that talking to your peers and to your professors on Zoom is
01:46
not the same as being in a classroom.
01:49
However, our classes will be the closest thing to actual classroom experience.
01:55
We have worked very hard to make online as interactive and as real as possible.
02:03
In a few minutes, you will listen to my colleagues, talking
02:06
about the various opportunities offered by the Hutton College.
02:10
We do not grant a degree, but a notation.
02:15
You will major in a different school and unit, but we do offer a special
02:19
brand based on small classes, interdisciplinary seminars, international
02:25
experience, service opportunities, campus communities, amazing extra
02:30
academic activities involving guest speakers from all over the world.
02:36
This is the cocktail that makes college life a unique experience: your experience.
02:45
You have been admitted into Hutton because you are the best
02:48
students amongst your class.
02:51
You are the best because of your academic credentials, but also, and this is
02:57
our bet, because you will represent Indiana University's values based on
03:03
what being an honorable person means.
03:07
Honesty, activism, compassion, civic duty, critical thinking, caring for others.
03:15
These are all principles that have been incarnated by thousands of Hutton
03:21
Honors students who now walk the path of life succeeding in so many
03:26
different professional careers in the United States and around the globe.
03:33
Finally, we do not have to forget that when Mr.
03:37
Hutton generously donated his gift to the Honors college, he made clear what
03:45
he thought an honor student's goal should be to: make the world a better
03:52
place; our motto, which is inscribed on the entrance of our beautiful building.
04:00
And we should never forget that: to make the world a better place.
04:06
Welcome to Indiana University and welcome to the Honors College.
04:11
We look forward, all of us, to meeting you and to work with all of you.
04:16
Hello, my name is Khalfan Mohammad.
04:18
I am the Associate Director of Academic Advising for Hutton Honors College.
04:23
Today, I want to, first of all, welcome you to honors advising and
04:28
to also very briefly explained to you the role of your honors advisor.
04:34
Before I do that I'd like to also let you know that you will all be assigned
04:40
to your honors advisors very soon.
04:43
And that those of you who are directly admitted, you'll also
04:46
have an advisor in your major.
04:50
If you are in University Division, your only advisor for
04:53
now will be your Hutton advisor.
04:56
And that will continue up until the time you get admitted into your major.
05:03
Currently, we have three full time and three part time
05:07
advisors in the Honors College.
05:10
You are welcomed to set that appointment and see anyone of those six advisors.
05:17
Our role is to help you learn about the requirements of the Honors College,
05:22
learn about membership policies, how to graduate with honors, how many honors
05:27
courses to take, et cetera, et cetera.
05:31
That is just a few examples of the things that we'll discuss with you.
05:37
Your Honors advisors will also help you learn about opportunities
05:42
outside the Honors College.
05:45
We will therefore be sending you regular emails with information
05:50
about opportunities that are inside and outside the Honors College.
05:56
We'll be also asking you to set advising appointments with us so that you can
06:01
learn more about these opportunities.
06:05
I would therefore like to encourage you to set regular advising appointments
06:11
with us so that we can help you learn about these other opportunities.
06:18
It is our hope that we'll take advantage of our presence to meet with us so
06:24
that we can help you help yourselves.
06:28
I'd like therefore to welcome you once again and I hope to see you all in
06:33
our upcoming Zoom advising meetings.
06:40
Welcome to Indiana University and the Hutton Honors College.
06:44
My name is Zilia Balkansky-Selles.
06:48
My main job is as the extracurricular coordinator for Hutton Honors College.
06:53
Extracurricular programming provides opportunities to expand your IU experience
06:59
by engaging with distinguished campus visitors, IU faculty, and community
07:05
leaders during discussion events.
07:08
This fall 2020 semester, all events will be online.
07:12
The first of two guests scheduled for September is Professor Elizabeth
07:17
Dunn from the Geography department at IU whose research on refugee
07:22
crises and humanitarianism has been highlighted in her most recent
07:27
book: No Path Home: Humanitarian camps and the grief of displacement.
07:35
Our second guest is professor Richard Gunderman, both a
07:38
professor and medical doctor.
07:41
His topic will be drawn from his recent book: Contagion, Plagues,
07:46
Pandemics and Cures from the Black Death to COVID-19 and Beyond.
07:52
Keep an eye out for the announcements about extracurricular programming
07:56
to find out about upcoming guests.
07:59
You can also suggest guests and topics.
08:02
Looking forward to working together this new semester!
08:08
My name is Jeff Heerdink-Santos and I am the Director of International
08:12
Experiences and Undergraduate Grants at the Hutton Honors College.
08:15
In my role, I direct the Hutton International Experiences Program,
08:19
which is also known as the HIEP.
08:22
Through the HIEP, the Hutton Honors College offers a variety of different
08:26
international opportunities for IU Bloomington undergraduate students.
08:30
First and foremost, among these opportunities is study abroad.
08:35
Through the HIEP grant,the Hutton Honors College offers close to a million
08:39
dollars every year to IUB undergraduate students to pursue different types
08:44
of international opportunities.
08:47
Those can be study abroad through IU.
08:49
Those can be study abroad through non-IU programs, international internships,
08:55
research abroad, student teaching abroad, volunteer experience abroad,
08:59
basically any kind of worthwhile, international opportunity can be
09:04
funded through the HIEP grant.
09:06
In addition to the funding opportunities, we also offer
09:09
our own study abroad programs.
09:11
Each year we offer a variety of Hutton study abroad programs to different
09:17
locations throughout the world.
09:19
In the past we've offered spring break programs to East Asia, we've
09:23
offered summer programs to Western Europe, summer programs to Africa.
09:28
If you go onto the HIEP website, you can get an idea of the types of programs
09:32
we've offered in the past and what we're looking forward to offering next year.
09:37
In addition to study abroad, the HIEP also hosts a number of international events and
09:47
opportunities on campus and now over Zoom.
09:52
So keep an eye out on your IU email account as well as on the HIEP website
09:57
to see what kind of events and meeting opportunities we'll be offering this year.
10:04
So aside from the HIEP, I also direct the HHC Undergraduate Grants Program.
10:10
So what the Undergraduate Grants Program is, is a portfolio of different funding
10:13
opportunities that are available to students to pursue different activities,
10:17
such as research, internships, creative activities, writing senior
10:23
thesis, all kinds of different things.
10:26
So if you go to the Hutton Honors College website and look under the Funding
10:30
tab, you can see all of the different funding opportunities that we have
10:34
and what the different criteria are for those different types of funding.
10:40
Most of those grants can be used domestically or internationally.
10:44
So for example, with the internship grant, if you're doing an internship in Chicago,
10:48
or if you were doing an internship in London, for us, it's the same: we
10:53
would be happy to fund you either way.
10:55
So overall, if you have any questions about funding or if you're starting
10:59
to look into different study abroad opportunities, planning early is
11:05
something I would highly recommend.
11:06
I definitely recommend sending me an email or setting up a Zoom appointment
11:13
with me and we can start discussing those things and discussing how the
11:17
opportunities that are available through the Honors College can work out for you
11:21
and your plan here while you're at IU.
11:25
My name is Lynn Cochran, I'm the Assistant Dean at the Hutton Honors
11:28
College and I want to welcome you today to our our Weeks of Welcome.
11:34
And this is our opportunity for those of us who work at the Hutton Honors
11:39
College to tell you about the many opportunities for honors students.
11:43
We want you to be part of the Honors community and to make
11:47
it your home away from home.
11:49
So you have a chance to develop a real community here at Hutton, whether
11:53
on your HRC, your Honors Residential Council floor, your community floor
11:59
in honors student organizations or through extracurriculars or events.
12:03
There are lots of ways to get involved with Hutton.
12:07
And we hope that you will choose a number of those different ways.
12:11
It's an opportunity to meet very diverse students, to meet students
12:16
from all different kinds of backgrounds and different kinds of people.
12:19
So while much will be different this year and many of our events are going
12:24
to be online, we want you to take advantage of these many opportunities.
12:28
We want you to make yourself at home in the Hutton Honors College.
12:32
There's lots of places for you to study there.
12:35
I also want to mention that our official way to communicate
12:40
with you is through email.
12:42
And so lots of students are on other kinds of social media
12:45
platforms, but not doing email much.
12:48
And I would suggest that you check your email, your IU email account
12:53
probably every day, because there are going to be opportunities that come up
12:58
that if you wait, you might miss them.
13:01
So we'd like you to check your email on a regular basis.
13:05
You know, the first thing that's going to come up for Honors freshmen is we
13:10
traditionally have had bagel breakfast in the residence halls for Honors freshmen.
13:15
But of course this year we're limited in, in the sense of what
13:19
kinds of events we can do in person.
13:22
So we're going to be doing Zoom bagel breakfast instead, and it's an opportunity
13:26
for you to meet other Honors students in your residence hall, and to find out
13:30
more about the Hutton Honors College.
13:33
So I'm going to be sending a message out once again by email so that you
13:38
will know which Zoom section, so each residence hall will have a different
13:43
Zoom address that you can go to.
13:45
So I'll be sending that out sometime soon.
13:50
So in addition to that, there are lots of honors student organizations
13:55
that you will probably want to know about and become involved in.
14:00
There's more information about all these student organizations on our
14:04
website, under student organizations.
14:07
And you can see the descriptions and information about them, but I just want
14:11
to briefly talk about these organizations so you can be thinking about, about
14:17
which organizations you might like to join when you get the call out messages:
14:22
invitations to join the call out meetings.
14:24
So the Hutton Honor's Council Association is the largest honor
14:29
student organization that we have.
14:31
There are about 17 councils in all; most of them are for freshmen in the
14:36
residence halls, but we do have some campus councils for upper class students.
14:42
So the councils facilitate events for Honor students
14:50
in the residence hall calls.
14:51
And it's also a great way for you to get mentors: upper class
14:57
students who can mentor you in whatever area you happen to be in.
15:02
And the Hutton Honors Council Association is not to be confused with the councils
15:08
on the honors floors because the honors floors have their own small councils
15:12
This is a large program, we have a couple hundred students involved in
15:18
it and I'm going to be sending out email messages in August for all of
15:24
you to interview because there are great leadership opportunities there.
15:29
So look for that email about the Hutton Honors Council Association.
15:34
We also have several service organizations.
15:37
Honorvol is an organization that offers one off opportunities with Habitat,
15:45
Teachers Warehouse, Salvation Army.
15:48
Honors Bloomington Outreach, or HBO, has had four longterm reading projects at
15:55
Fairview School, which is an underserved elementary school in Bloomington.
16:00
And they've also had projects in Bell Trace, a retirement community.
16:03
They've worked with the homeless and done sustainability.
16:07
If you're interested in working with students who have autism, AMP, the Autism
16:12
Mentoring Program provides opportunities for students to work in the schools
16:18
and in a facility where, a residential facility for students with autism.
16:25
And then finally we have the Hutton First Generation Leaders Association,
16:33
HFGLA, which is an opportunity for first generation students : in other words, if
16:38
you're the first in your family to attend college, you might want to join this
16:44
organization where we really encourage students to become leaders and to meet
16:52
other honors first generation students.
16:54
So while the HHC provides lots of opportunities and privileges, we
16:59
hope you will give back to the campus by joining some of these students
17:04
organizations, by being a role model to other students on the campus,
17:08
and by always being an honorable student, which we know you'll be.
17:12
So thanks so much, we look forward to seeing you in the Fall!
Upcoming HHC Events
Knowles Teaching Fellowship
Many Worlds, One Globe
The Many Worlds, One Globe program combines research and extracurricular activities with support for pedagogical initiatives focused on multiculturalism and globalization. This multi-year initiative is part of the Hutton Honors College's 50th anniversary and the IU Bicentennial celebration.
Support the Hutton Honors College